80 years of Apostle Virgil G. Fuentes
On Wednesday, 26th of May 2021
Rejection and resistance. That is what Virgil Fuentes experienced during his new life as New Apostolic christian in Philippines. Here is a look back in tribute to a man who would have been 80 years old today.

Early life
 Virgil Fuentes, was born on May 25, 1941 in Misamis Occidental, in the south of the Philippines, as the first of six children. His mother is a trained teacher, while his father was a business owner. Through their hard work it was possible for his parents to give them a truly good childhood and to protect us in the terrible times of the war. Safe in the family's lap, we grew up.
In 1964 he married Perla, his wife. The Lord blessed this marriage covenant with four sons and one daughter. Following the call of his early church, he moved to Bohol Island in 1971. Six years later he took a decisive turn. On a ship that sails between the islands of the Philippines, he met a young Swiss tourist who told him about his faith. For the first time I heard about the New Apostolic Church. This man gave him the address of District Elder Pache and Priest Gayon in Manila, who soon contacted me.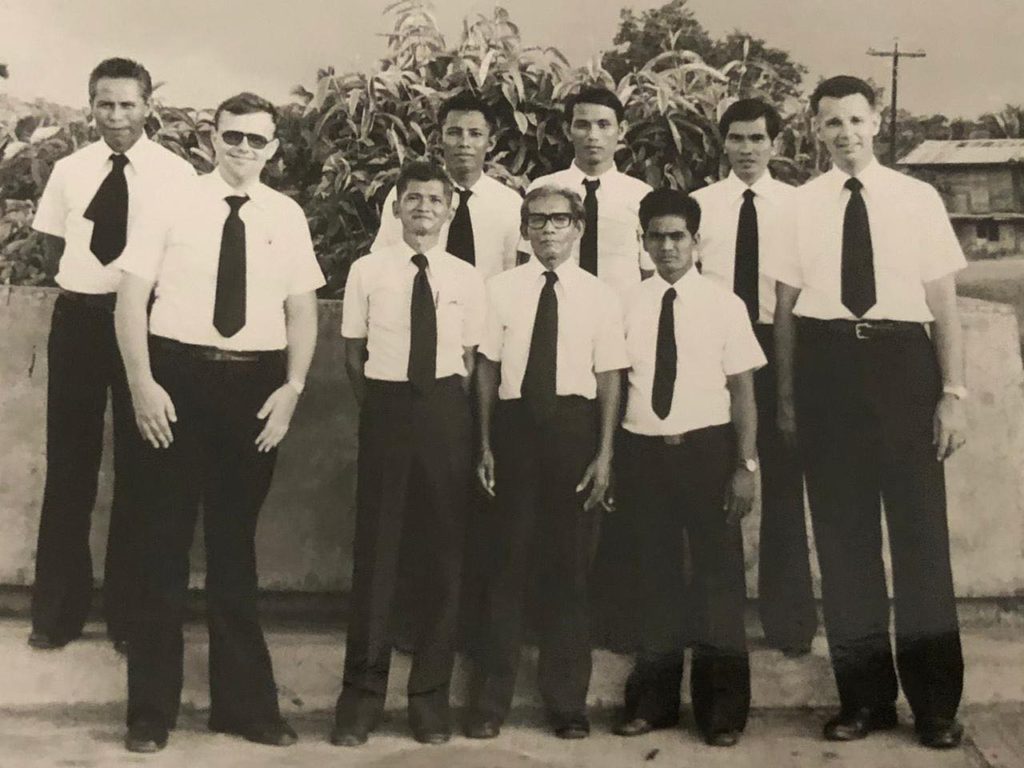 A special hint that change his life
He had become inquisitive and wanted to learn more about this teaching. What particularly caught him was the hint that living apostles are at work again. A little later my family and I were accepted. He received holy sealing on December 6, 1979. He and his family were the first New Apostolics on the island of Bohol and the Visaya archipelago, which also includes the islands of Samar, Leyte, Masbate, Cebu, Negros, Panay and Mindoro
At the beginning it was tough because they encountered rejection and all kinds of resistance. However, our Heavenly Father did not leave them alone! He soon found a friend who supported them in the vineyard work. A young Priest, now the District Apostle (i.r) Urs Hebeisen, came regularly to Bohol, and together we began sowing the good seeds of God's word and preaching the gospel of Christ. This seed grew and every year when the apostle Wagner came he was able to seal more and more souls.
Under his care and attention, I grew even more involved in my duties, gained further religious experience and was finally appointed as district rectorfor for the islands of Bohol, Cebu, Palawan and West Mindanao.
The Apostle
On June 8, 1986 he received an invitation to the divine service that Chief Apostle Urwyler held in Kitchener, Canada. In this festive divine service he received the Apostle ministry. His working area is the Mindanao sub-district. "It is my serious concern that I always find grace before the Lord. My life is dedicated to the service of the children of God; my love belongs to them. "
After his retirement on February 12, 2006, Apostle Fuentes translated the Catechism of the New Apostolic Church and several other church literature into the Cebuano language. He died at the age of 73, and left behind his wife, five children and grandchildren.