Bishop Rogelio Puso Retired
On Monday, 27th of June 2022
On Sunday, June 27th,  District Apostle Edy Isnugroho conducted divine service in Tacloban at a Pension Home. The Divine Service was based on 1 Thessalonians 5: 10. Christ called us to live together with Him, that is to have eternal fellowship with Him. This is the goal of our faith and is our desire. To reach this goal, we must believe in Him, live for Him and become like Him. We want the many souls in the beyond, also to have access to salvation as we do.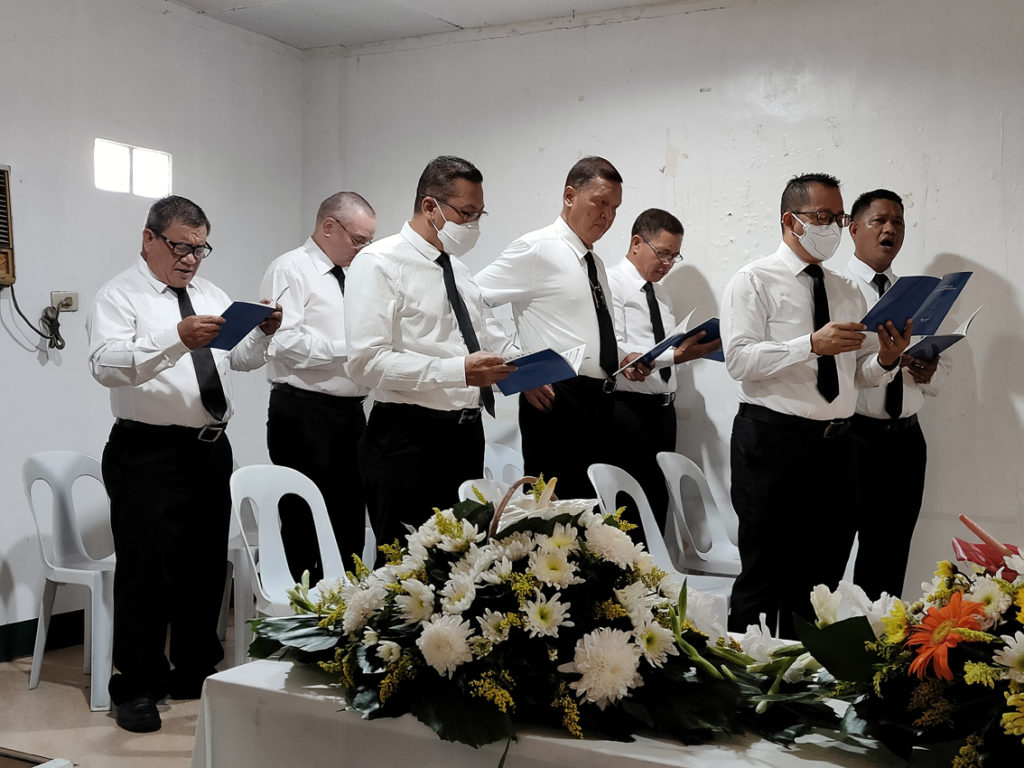 In the divine service, the District Apostle, in the commission of the Chief Apostle, placed Bishop Rogelio Puso into a well deserved retirement. The Bishop served untiringly, out of love for the Lord, supported by his wife and children, for over 38 years as ministers. 28 years thereof as Bishop in the working area of Apostle Cleofas Bual, and shaped many congregations in Ormoc and Biliran, and district Leyte significantly.
The Chief Apostle through his letter thanked the Bishop. And the District Apostle on behalf of the Apostolate and the congregations, expressed his thankfulness to him for the work with many sacrifices he has done in the many years. He wished him God's blessing and preservation on his further path of life with his wife.
A day before, almost all Apostles from South East Asia and Bishops from the Philippines gathered in Tacloban for a meeting. Various topics from the District Apostle Meeting International in Buenos Aires, Argentina, held on 2-3 June were shared by the District Apostle.
Together with Apostle Samuel Tansahtikno, District Apostle continue the trip to Cebu, to conduct some divine services in the working area of Apostle Cleofas Bual, and then to General Santos, in the working area of Apostle Alfredo Pascual until 3rd July.