District Apostle Helper appointed
On Saturday, 27th of May 2017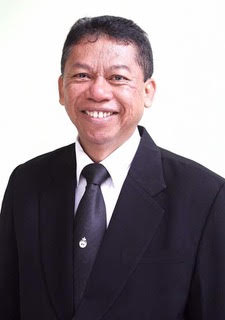 Sunday, 21st May 2017. The Chief Apostle appointed as District Apostle Helper in a divine service which was transmitted by satellite throughout Indonesia the Apostle Edy Isnugroho and announced him as the successor of DA Urs Hebeisen who will retire next year, November 18th.
54 years old Edy Isnugroho is in church service for many years and was ordained an Apostle in Davao/Philippines in March 2002. He is Indonesian and lives with his wife and 3 children in Jogiakarta/Indonesia. He serves as President of GKBI, the NAC in Indonesia.
The Chief Apostle said thank you that he and his family accepted this additional sacrifice, and addressed him: You do it out of love for your Heavenly Father, your Brothers and Sisters and the love for your District Apostle whose work you want to go on. Help him even more in the coming months
The new DAH will visit all countries of the District Apostles Area South East Asia and regularly come to the Philippines, too.